Mobile Repairs & Towing
Our comprehensive towing service has flatbed capabilities to bring your car to our shop and our ASE certified mechanics advise of the most economical solution.

Whenever practical, we can offer mobile auto repair at the stranded vehicle's location. The flexibility to perform roadside service or towing assistance based on the circumstances extends to our modern facility in Hobart. Give us a call now at (219) 945-9038!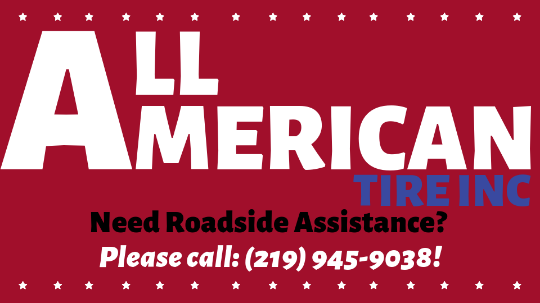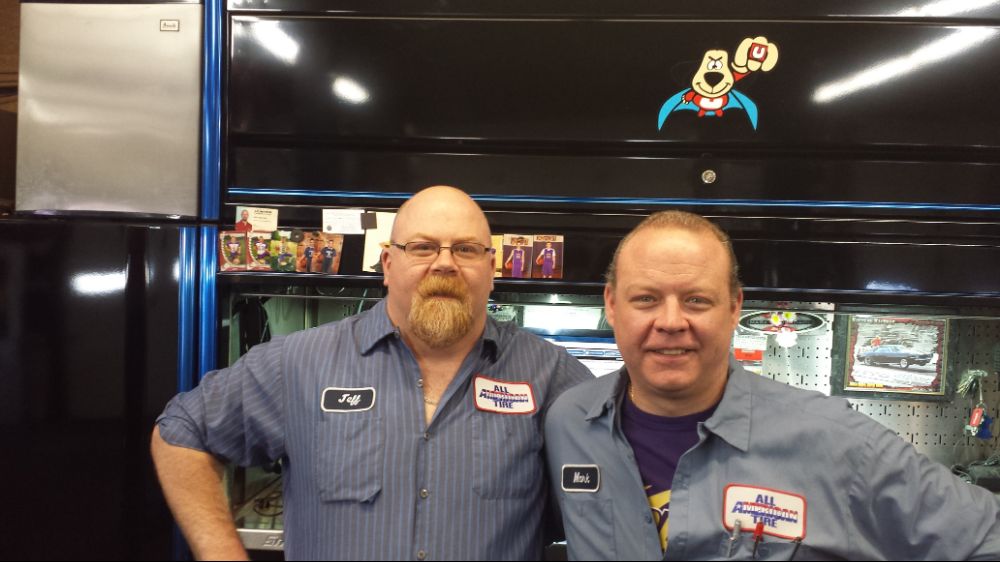 We take the guesswork out of engine repair 
Check Engine Light on? We understand computerized technology and can quickly identify if a check engine light and other dashboard indicators warrant repairs or simple parts replacement.

Grinding Brakes? If your car has issues coming to a stop, we have the hoists to get your car off the ground and fully troubleshoot and advise. If needed, a full inventory of domestic and foreign auto parts including brake pads and shoes, make our repairs both cost and time effective.

Looking for new or used tires? Please call (219) 945-9038 for great selection and prices!  

OUR STRENGTH:
People and Technology
Both foreign and domestic cars require the expertise to look beyond the obvious and use traditional as well as high-tech methods of diagnosis.
Staffed by ASE certified mechanics, All American Tire Inc. has the resources to offer distinct automotive repair services that complement each other.

TIRE SERVICE AND REPAIR : 
Selection and Value
Tires are our namesake, and the selection of sizes and brands is expansive. From increased fuel economy to improved appearance, we can advise of the most economical set of car and truck tires to meet your functional and technical needs.

On a budget? A set of used tires complemented by our precision wheel alignment may be an affordable alternative to improve drivability and handling.

ENGINE AND BRAKE REPAIR: 
Starting and Stopping Your Vehicle Safely
Transmissions are often underappreciated until repairs are required. All American Tire has the knowledge to accurately troubleshoot and identify the problem. This accuracy will be reflected in your inclusive and up front estimate.