Engine Replacement and Maintenance in Hobart, Indiana 

Engine Repair 

When selecting auto mechanics to work on your car engine, it's important to find a car mechanic that you can trust will do all their work for you honestly and professionally. If you live in or around Hobart, Indiana, All American Tire Inc is that company. All American Tire Inc has been family owned and operated since 1988, so you know that their services are tried and true.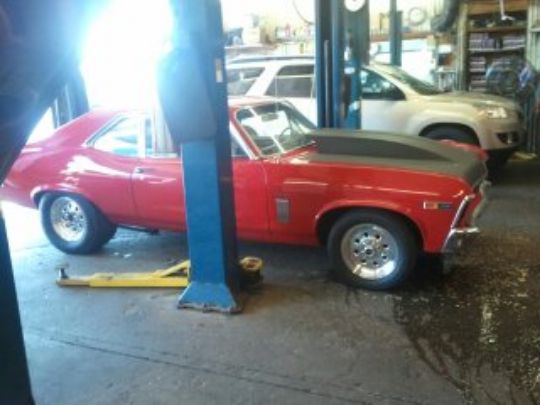 Mechanic Shop
Reasonable prices, honest and friendly, and repairs done right are just a few of the reasons why All American Tire Inc separates themselves from any other local auto repair shops. You will only receive friendly service and one hundred percent satisfaction every time you come in to All American Tire Inc whether it's for a check engine light that's on or a complete engine replacement. There's no job All American Tire Inc can't handle, and since they have over 30 years experience and are ASE certified, there's no reason to go anywhere else for your affordable auto repair. In order to keep our customers happy every time we're privileged to work on their vehicles, we offer pick up and delivery service as well as high quality parts and knowledgeable technicians. We are constantly keeping up with the latest industry technology and training to ensure that we are able to help all of the Hobart, Indiana residents with their engine repair needs.

ALL AMERICAN TIRE INC
Does your car turn over, but won't start? Has the check engine light been glaring at you all day? It's time to bring your vehicle to All American Tire Inc for an engine inspection. Our team completes major and minor engine repair when necessary to ensure that your vehicle serves you well. We complete engine replacement for those times that complete replacement would be more affordable than repairs.

Whether you are in need of roadside service or emissions repair, All American Tire Inc is here to help. Customers in Hobart and Portage have relied on us for auto repair for over 30 years, and we are dedicated to quality service.  

Brake Repair and replacement
If you find yourself stomping on the brakes, when you only had to tap on them initially, you may need brake repair. For your comfort and safety, we perform full brake replacement and repair.  
Transmission Repair
Most auto repair shops would rather replace your transmission than repair it. But with All American Tire Inc, we are knowledgeable and experienced in saving your transmission from ending up in the junk lot.  
Wheel Alignment and tire services
All American Tire Inc performs wheel alignment as well as tire service. Wheel alignment is essential to minimize wear and tear on your tires. We carry new and used tires in our tire shop for maximum convenience to you. Did you hit that pothole a little too hard and bend your rim? All American Tire Inc completes wheel repair as well.